Die renommierte Musikzeitschrift "MusicImpress" schrieb unlängst in der weihnachtlichen Jahresendausgabe dieses Jahres mit dem Titel »Stücke, die die Welt verzaubern« zu diesem wundervollen Stück:
Falkbossa alias bossanova nimmt uns mit diesem zauberhaften Stück auf eine dreiminütige Reise mit, die uns in dieser in mehrfacher Hinsicht dunklen Zeit ein Licht am Ende des Tunnels offenbart und uns die Hoffnung auf bessere Zeiten zurückgibt, indem unser persönliches Gefühl für eine verheißungsvolle Zukunft angesprochen wird. Seinem Alias bossanova macht er dabei alle Ehre, wenn er sich geschmackvolle Bossanovarhythmen zu Nutze macht. Weiterhin bedient er sich feingestrickter mehrteiliger Melodiekaskaden, die von gegenläufigen Rhythmen versetzt begleitet werden und sich erst allmählich als konsistent entpuppen. Die glockengestützte Pianofigur ist dabei das stabile Gerüst, welches durch den krude gewagt inszenierten Bass bisweilen in Frage gestellt wird. Aber das Ergreifendste an diesem Stück sind die geschickt verwobenen Klangtrauben der Modulation im Melodieklang, wenn violoneske Artikulationen mit pluckartigen Untertönen fröhlich ondulieren. (Raga Columna 2020 MusicImpress)

MusicImpress X-Mas Special "Pieces that enchant the world" 2020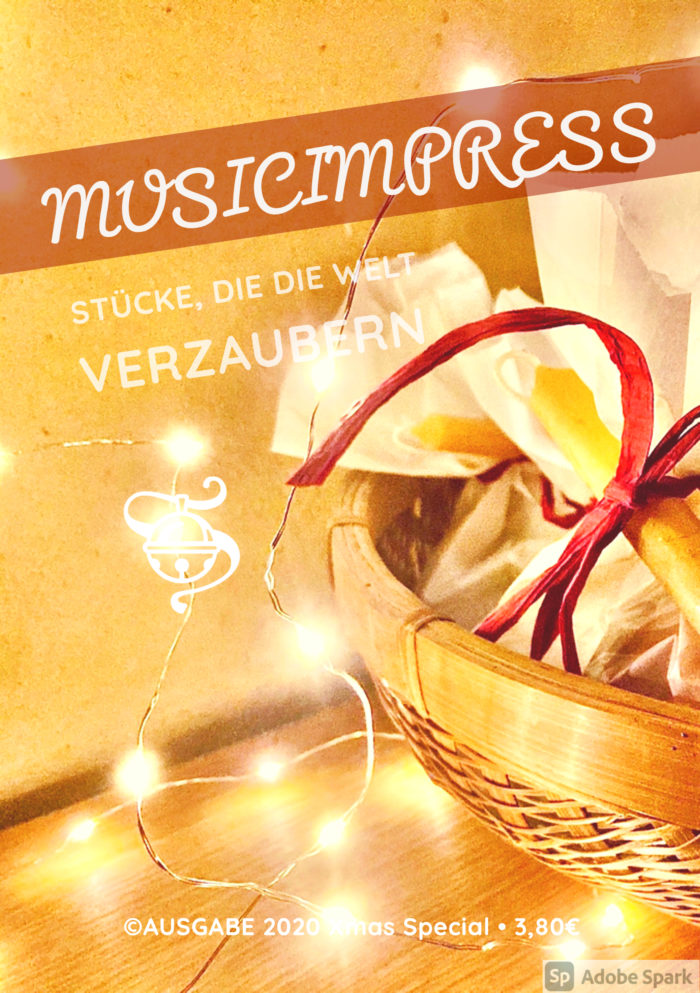 the advent begins
---
Das Beitragsbild zeigt abermals unseren alljährlichen Fluradventslichterschmuck, der die vorweihnachtliche Zeit häuslich begleitet. Wer mag, der schaut sich nochmal den Betrag advent orizon an, der ein ähnliches Motiv benutzt hat.